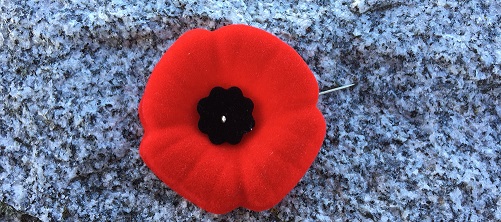 What You Should Know About Veteran Funeral and Burial Benefits
Veterans Affairs Canada ensures that all eligible Veterans receive dignified funeral and burial services through their Funeral and Burial Program which is delivered by The Last Post Fund.
Veterans Canada funeral and burial benefits may cover all or some of the following costs:
Medical costs associated with the Veteran's last illness that weren't paid for by the Minister or were not insured under a provincial or private health care plan
Funeral service costs including transportation and preparation of the remains, provision of a casket and or urn, ceremonial services, and death notices
Cemetery and Crematorium service costs including cremation, the provision of a grave, the opening/closing of a grave, grave liner and a military upright or flat Barre grey granite memorial or in some cases a flat bronze memorial that conform to Veteran Affairs standards
In order to determine a Veteran's eligibility for these funeral and burial benefits a Veteran must first meet both military service and financial criteria.
Military Service Criteria
Be a former member of the Canadian Forces or any predecessor Naval, Army, or Air Forces of Canada or Newfoundland
Or; a Canadian Merchant Navy Veteran of the Second World War or the Korean War
Or; an Allied Veteran who served with the Allied Forces during the Second World War or the Korean War and have lived in Canada at least 10 years or lived in Canada prior to enlisting and lived in Canada at the time of death
If a Veteran meets the military service criteria eligibility, financial criteria is then considered.
Financial Criteria
Financial criteria for funeral and burial benefits are determined by:
Matter-of-Right: If a Veteran's death is related to military service due to a condition for which Veterans Affairs Canada provided a disability benefit, funeral and burial assistance may be granted as a matter of right without means testing. However this must be determined by a medical authority from Veterans Affairs Canada.
Means Testing: A Veteran's eligibility may also be determined by a means test. The means test is a financial assessment of the Veteran's estate that considers marital status, number of dependents and net assets. A single Veteran is deemed eligible for benefits if the net value of the estate is insufficient to pay off existing liabilities which include the value of funeral and burial services. A Veteran with a spouse and or dependent children is deemed eligible for benefits if the couple's combined assets (excluding $700 per surviving child, the family home, one vehicle and income received during the month of death) minus the liabilities which include funeral and burial costs are between $0 and $35,738.
Veteran funeral and burial benefits can be obtained from the Last Post Fund within one year following the death of a Veteran. For further enquiries about Veteran funeral and burial benefits the Last Post Fund can be reached at their offices Monday to Friday 8:00am to 4:00pm toll free at 1-800-465-7113. Applications for Veteran funeral or burial benefits can also be obtained using the Last Post's phone number or online at http://www.lastpostfund.ca/EN/apply.php.