The primary difference between the choice of burial plots in the Lakefield Cemetery, is the type of memorial allowed. Generally, an upright memorial is only allowed on each double grave lot. Single graves are allowed a flat marker only, except in designated areas.
Browse our many options available below:
Traditional Monument Section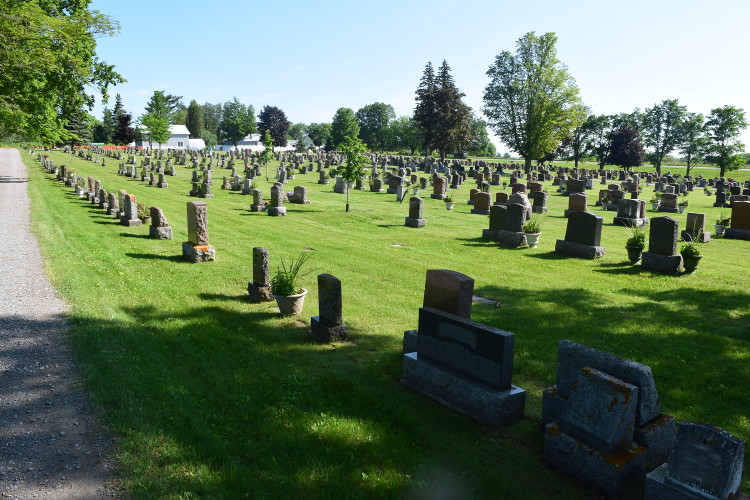 Each double lot is allowed one upright memorial placed at the head of the grave. Single lots are allowed a flat marker only.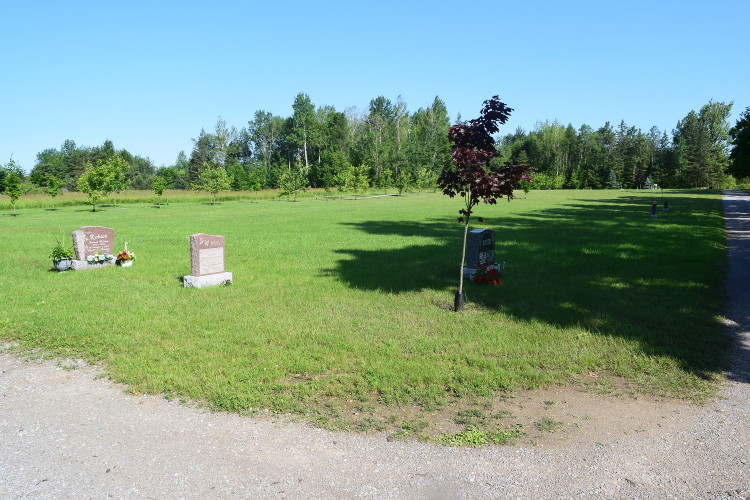 This newly developed area is designed with wider grave spaces to accommodate oversized grave liners, and larger monuments. There are several spaces where a tree is planted in close proximity.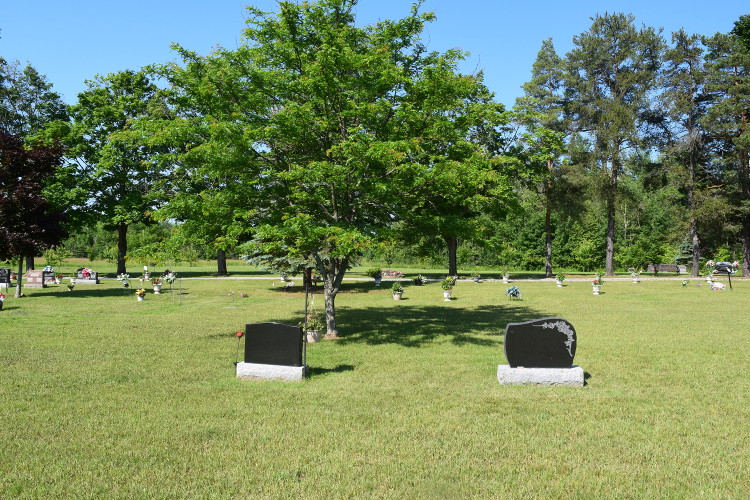 This economical alternative allows for an upright monument to be shared by two different families. This requires a minimum purchase of two lots on one side of the memorial, and half the total cost of the monument.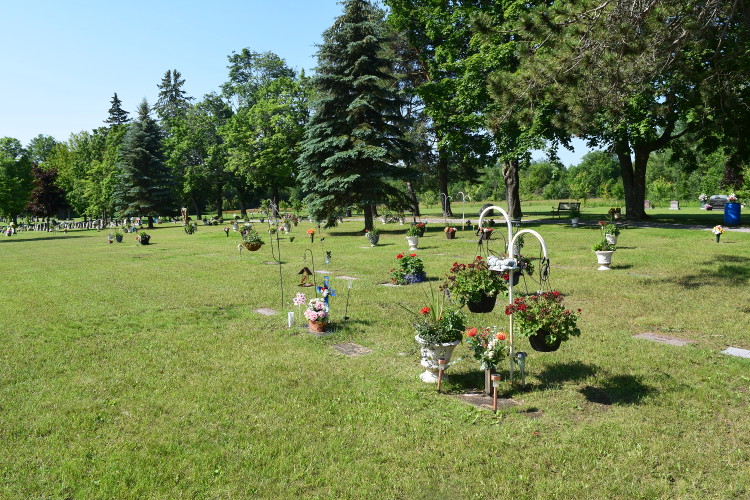 This area preserves its park-like setting by only allowing flat markers. Lots may be used for individual burial and/or interring cremated remains.
Please note: Prices are subject to change.
Prices effective February 15, 2018
| | | | | |
| --- | --- | --- | --- | --- |
|   |   | Single Grave |   | Double Plot |
| Size |   | 3 ft x 9 ft |   | 6 ft x 9 ft |
| Lot |   | 900.00 |   | 1800.00 |
| C&M Fund |   | 600.00 |   | 1200.00 |
| HST |   | 195.00 |   | 390.00 |
| Total |   | 1695.00 |   | 3390.00 |
Sunset Meadow Section
| | | | | |
| --- | --- | --- | --- | --- |
|   |   | Single Grave |   | Double Plot |
| Size |   | 1m x 3m |   | 2m x 3m |
| Lot |   | 1020.00 |   | 2040.00 |
| C&M Fund |   | 680.00 |   | 1360.00 |
| HST |   | 221.00 |   | 442.00 |
| Total |   | 1921.00 |   | 3842.00 |
Interment Fees
| | | |
| --- | --- | --- |
| Full Interment |   | $847.50 |
| Weekend/Holiday Surcharge |   | $339.00 |
| Greens Setup (no liner) |   | $226.00 |
| Tent |   | $113.00 |
Note: Prices include 13% HST
Complete Price List available upon request